Sustainable is attainable
Feel good about your furniture
The way furniture is manufactured matters to us all. As a proud member of the Sustainable Furnishings Council (SFC) – a dynamic group committed to raising awareness and expanding sustainable practices across the home furnishings industry – we are proud to be awarded again the High Score on the 2023 Wood Furniture Scorecard. An initiative of the SFC and the National Wildlife Federation (NWF), this high score inspires us to continue working for sustainability across all of our supply chains to create responsible products for the benefit of the environment and our customers.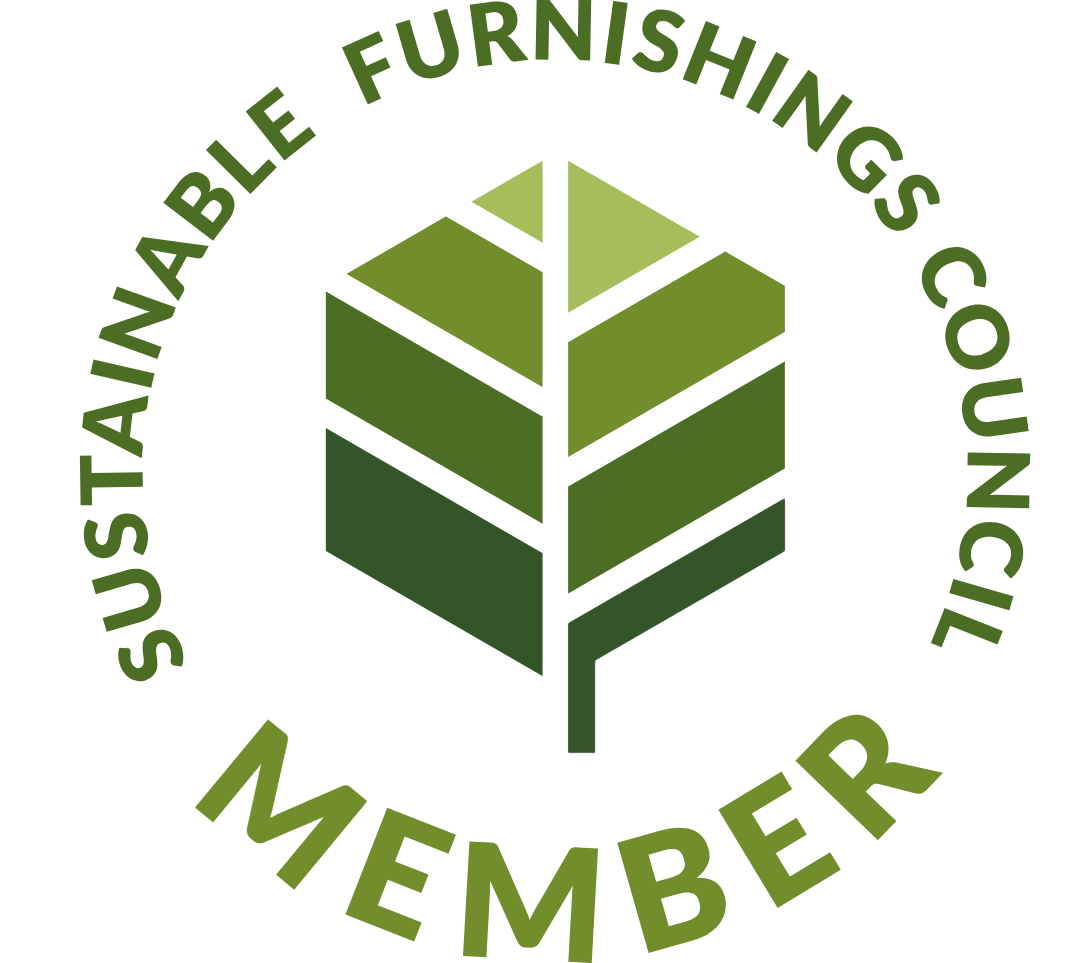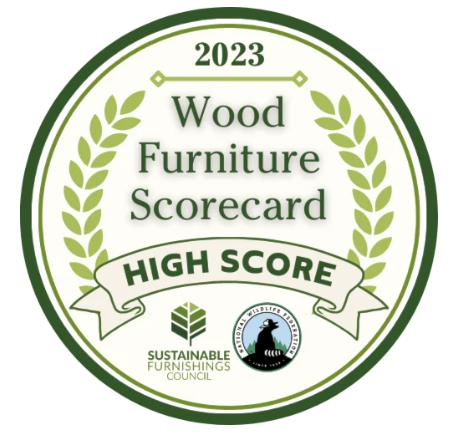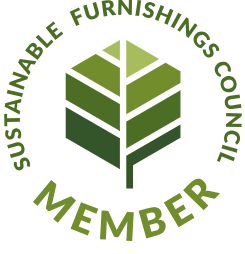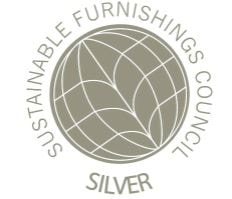 Aligning with those who care

Our buyers are continually searching out products and vendor partners with a proven commitment to responsible wood sourcing and wood certification. We're carefully building a roster of manufacturers who produce furnishings in an environmentally sustainable manner, with transparent production practices. Here are few of the collections from those whose eco-innovations and commitment are doing better for us all.
Rest assured we care about the future

"When you buy our solid wood furniture, you can be assured that it is produced in an environmentally sustainable and ethical way. Durham Furniture builds solid wood furniture to last for generations with lumber from replenishing North American forests. We continually strive to measure and improve our environmental performance, internal processes and reduce our ecological footprint. Durham is a proud Silver Status member of the Sustainable Furnishings Council and happy to have Stoney Creek Furniture as a member in this greatorganization striving to protect our environment." – Luke Simpson, President and CEO, Durham Furniture

Every detail is considered for its impact

"Brentwood Classics' sustainable furniture manufacturing practices start with our materials selection. We consciously seek harvested forest products, responsibly-produced plantation products, and recycled content. We diligently review our treatments and finishes for our products and constantly review our office practices for their environmental impact. Working with retail partners like Stoney Creek Furniture , who share in this vision, will enable our industry to make greater strides toward a healthy future, inside and out." – Diana Sisto, Creative Director, Brentwood Classics

Supporting the innovators

Offering our customers eco-friendly choices for their customer upholstery is important to us. Crypton Home Fabrics are produced with Greenguard gold-certified technology. Their beautiful, innovative fabrics are made to stand the test of time, and offer peace of mind about how they're made.

Shop sustainably
Our buyers are committed to sourcing quality, sustainable furnishing brands. Our newest home office collections from Composad are a perfect fit. Made in Italy from 100% recycled materials with clean, renewable energy, these collections are not only eye-catching, they're inspiring!
Our customers share our appreciation for furniture that's manufactured with sustainable materials by craftspeople who truly care for the environment. The fact that these collections are beautifully designed is just another reason to put these innovative furniture makers on your radar.
– Lori Negrinotti, Merchandise Manager, Stoney Creek Furniture